Home to one of Word's most photographed sites, Shipwreck Beach.
Zakynthos vacation throws up innumerable options to enjoy a fine holiday in one of the most picturesque islands of the Ionian Sea. Beautiful beaches, underwater caves, mountainous villages and remnants of the intriguing past, Zakynthos vacation offers you all this and more. It comes as no surprise that Zakynthos has grown as one of the most popular tourist destinations in Greece over the last years.
More and more people choose Zakynthos for their summer vacations and come to relax under the hot Greek sun. The amazing beaches, the crystal water, the traditional villages of the countryside and the hospitality of the locals are the basic elements for your unique vacation.
Holidays to Zante are your gateway to family-friendly resorts, party hubs and quiet hideaways – all bound by one of the best coastlines in the Mediterranean.
The Flower of the Orient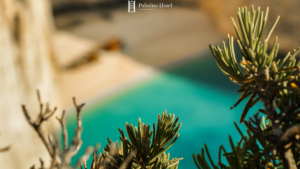 Zante is an island located off the west coast of mainland Greece, and it takes around three and a half hours to fly there from the UK. The Venetians once dubbed Zante – or Zakynthos as it's also known – 'The Flower of the Orient', thanks to its top-class countryside. And it's a nickname that still rings true today. Olive groves, lemon trees and bougainvillea cover the whole island, peeking out from between rolling hills.
A spectacular shoreline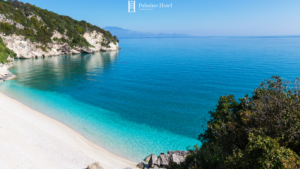 Zante's coastline is just as impressive as its interior. Sandy shores give way to turquoise sea caves, and hidden coves and rugged cliffs offer up grandstand views of the Ionian sunsets. Smuggler's Cove leads the way as far as beaches are concerned. Overlooked by soaring cliffs, this sandy bay is one of the most beautiful in Greece.
Loggerhead turtles
It's loggerhead turtles that really put Zante on the map, though – the island is the most important nesting spot in the Mediterranean for them. If you're here between July and August, head to Laganas Beach, where you've got the best chance of spotting the creatures.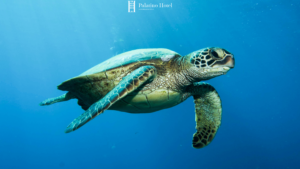 Best of both worlds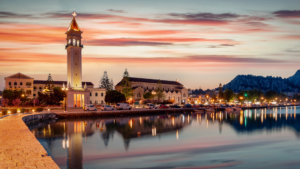 Another part of Zante's appeal is the fact it caters for all sorts of holidays. Laganas is the place to go for the big clubs, while Tsilivi's streets are brimming with bars and pubs. Head for the likes of Alykanas and Kalamaki, meanwhile, and you'll find soft sands and a more go-slow pace.
Things to do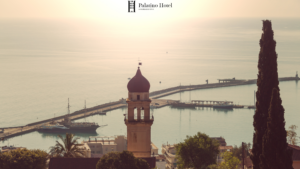 Life here revolves around the ocean, and a glass-bottom boat trip from Skinari in the north is essential during your holiday to Zante. Couples should stop off at Navagio Beach for a romantic picnic on the sand or explore the famous Blue Caves. And if you really want to be impressed, head here early in the morning to see the magical colour-changing waters at their best!
For those wanting to explore the cultural hotspots, Zante boasts many points of interest. Take some time to visit the Agios Dionysios Church on the harbour in Zante Town or the Anafonitria Monastery, situated only a stone's throw from Navagio. When the sun begins to set, head to one of the many waterside tavernas where you can witness picturesque views of the shimmering waters and sample delicious Greek cuisine.
One of Zante's unique attractions is its Loggerhead turtles, who flock to the island's Mediterranean beaches to nest. The best time to see them is between July and August on Laganas Beach. However, you may notice one or two throughout the year around areas such as the Blue Grotto caves on the island's pinnacle.
And of course, no trip is complete without a day spent shopping. Check out Tsilivi village in the northeastern part of the island for an unbeatable retail experience. Here you'll find a range of gift shops, boutiques and bakeries that are sure to please even the most serious of shoppers.
Amazing beaches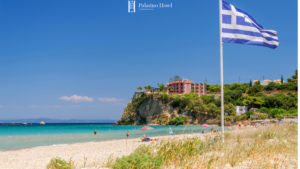 Greece holidays are famous for beaches, but Zante in particular is home to some of the most sought-after stretches in the whole of the Mediterranean. Pristine white shores and pebbly cove bays can be found at numerous resort locations. Speaking of coves, Smuggler's Cove on the northwest coast of the island is a picturesque, sheltered bay made up of limestone cliffs and toe-sinking sands. Sometimes referred to as Shipwreck Cove, it's one of the most photographed destinations in all of Zante.
Kalamaki Beach is another popular choice, renowned for its beautiful white sands and tranquil shallow waters ideal for swimming or floating. Perfect for both families and couples, it's situated six kilometres south of Zante Town and is the closest beach to the airport. If you're lucky, you might even spot one of the many turtles who inhabit the area. The location is a dedicated conservation site where these endangered Loggerhead species come to nest.
Alternatively, take a trip to Laganas Beach and lap up the exciting atmosphere that makes this island so appealing. This coastal delight is packed full of holidaymakers from the early morning to the evening when the area comes alive with the buzzing restaurants and bars. As the busiest resort on the island, you won't be disappointed if you want to uncover Zante's lively side.
The history and culture of Zante
Zante's history is exciting and varied, with influences from ancient empires, Renaissance traders, and 20th-century freedom fighters. This has created a rich historical heritage, visible in the island's landmarks, art, and even music. Zante holidays allow you to absorb its incredible culture, even if you're not looking for it.
Tsilivi and Laganas nightlife
Be sure to enjoy some chill-out time before the sun goes down, because the party really gets started after-dark. Zante's nightlife is famous for its banging beats, friendly atmosphere, and up-until-dawn fun that is bound to get you on your feet and dancing! Tsilivi and Laganas each have a unique tempo, with a dash of Greek charm thrown into the mix of pubs, bars, restaurants, and clubs. Laganas is a 24-hour party playground with a neon entourage and a blend of revellers from all over Europe. Tsilivi has an upbeat vibe  thanks to its  stream of karaoke spots, shops, and tavernas.
Places to stay
Holidays to Zante have it all!  From gently shelving sands perfect for building sandcastles with the kids to an array of watersports for adventurous holidaymakers. Every year, thousands flock to this idyllic Ionian island to relax on the picturesque beaches and sample the wonderful atmosphere. And there are a range of places to stay, from quiet, hidden resorts to more modern, bustling retreats. Whichever you choose for your Zante holiday, you'll be amazed by the island's natural splendour. Charming Bohali remains a classic. Set on a hillside in the heart of the island, its views over Zante Town will leave you truly inspired.
PALATINO HOTEL
Hotel Palatino is situated in the town of Zakynthos, a short distance from the city center and offers guests a welcoming atmosphere, friendly service, comfortable accommodation and many amenities.
The Perfect Place to Escape
Hotel Palatino – Zakynthos Zante Town Greece The position is in a quiet area, only 100m from the seafront and tennis courts making Hotel Palatino ideal for holidays, weekend breaks, corporate accommodation, conferences or events.
Contact
There are many ways to contact Palatino, make an inquiry or reservation. Below you see all available options. If you have any questions regarding our rooms or services, feel free to contact us anytime and we will be happy to help you.
Book your Room or Suite
There are three options available to book a room or suite:
1.  Online Booking
Go to our online booking system where you can check availability, rates, offers and receive immediate confirmation.
Check Availability & Rates – Click here »
2.  Give Us a Call
Feel free to call us anytime to ask any information that you would like to know about Palatino Hotel.
 +30 26950 27780
3. Email
sales@palatinohotel.gr